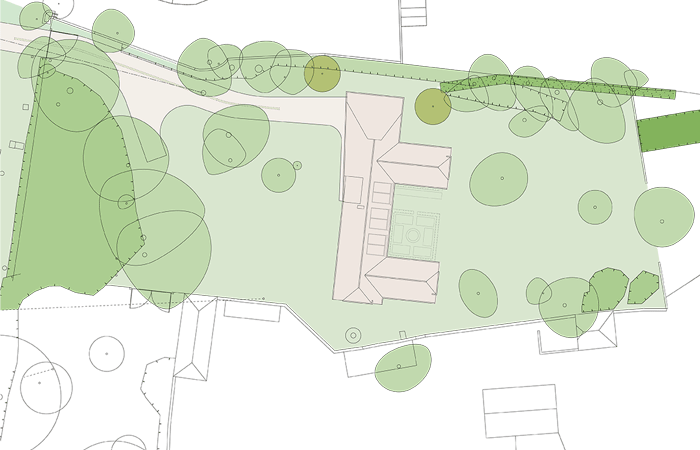 Marshall House Plan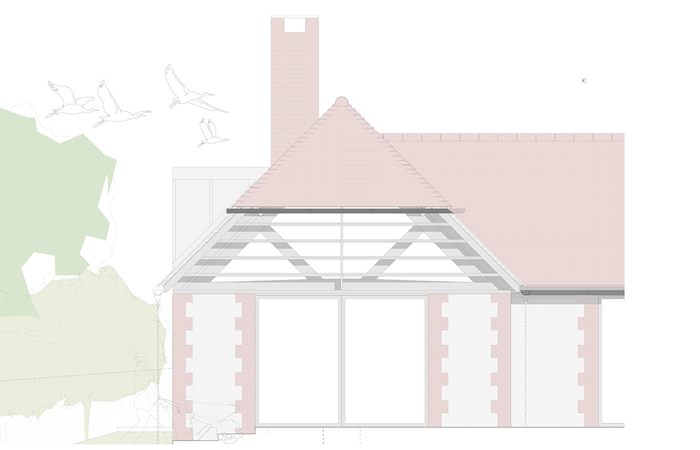 Marshall House Gable Detail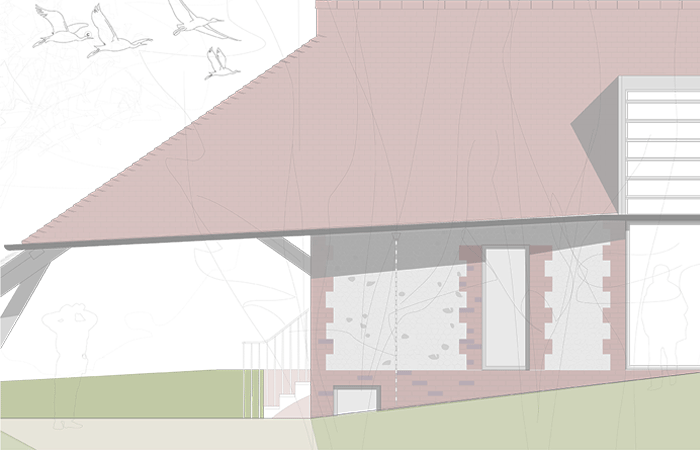 Marshall House Loggia Detail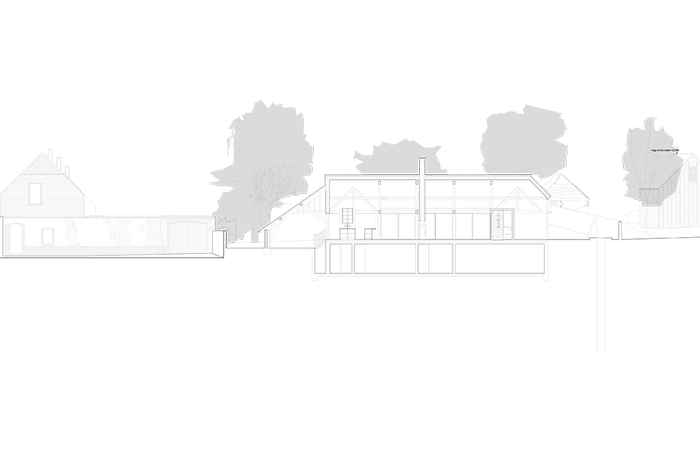 Marshall House Long Section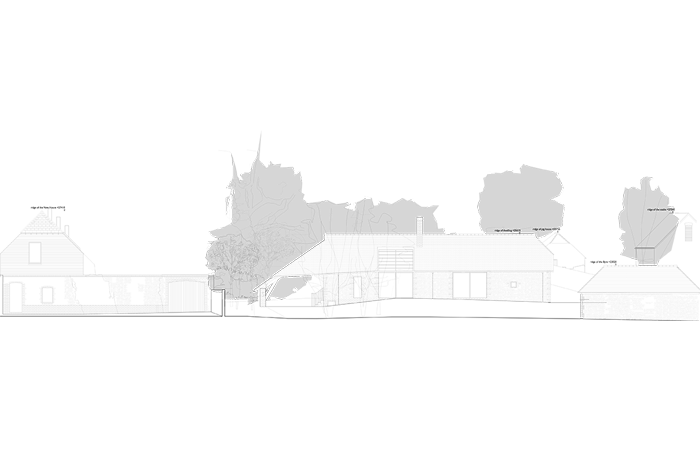 Marshall House Street Elevation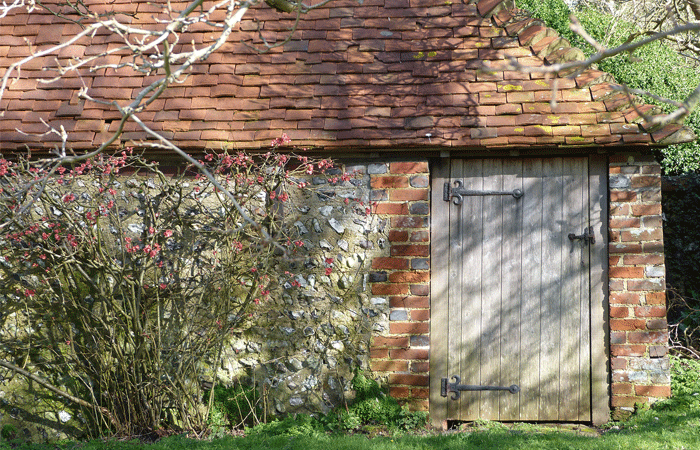 Marshall House Pig House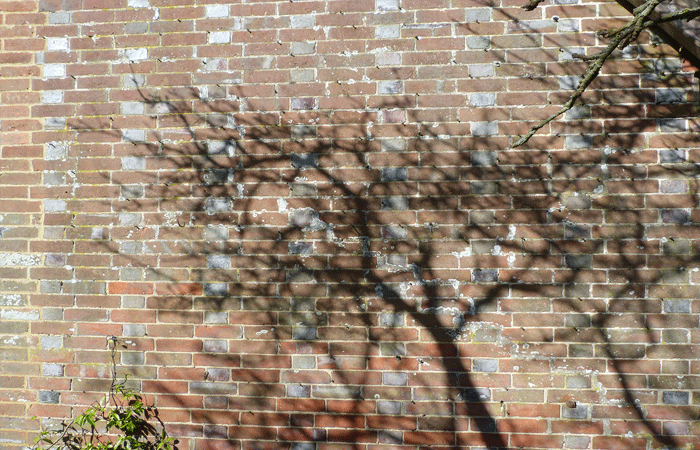 Marshall House Stable
MARSHALL HOUSE SUSSEX
Wilmington Village
Within the South Downs National Park, in a garden site of long history, we have worked closely with our clients and have obtained consent to replace a small 1960's dwelling with a house that weds traditional materials and forms to modernity and the highest standards of sustainability. The new house, which will start on site this summer, arranges living spaces around a glazed courtyard that faces the Downs. The general form is that of a linear brick and flint barn with two wings, with open roof trusses. The Long Man will be visible from the front entrance, and the orchard, old farm buildings and precious trees already define the boundaries.
The house will source ground heat and potable water via bores and rainwater and electrical micro-generation from the roofs. Internal ventilation and mechanical heat recovery coupled with triple glazing and air tightness provides for a mixed mode approach to inside and outside as the seasons and senses require.
The design shows that responsible and well-engineered services and energy strategies can be subordinate to the making of a village home. The initial garden works directed by Juliet Sargeant preface her re-design of a beautiful setting.