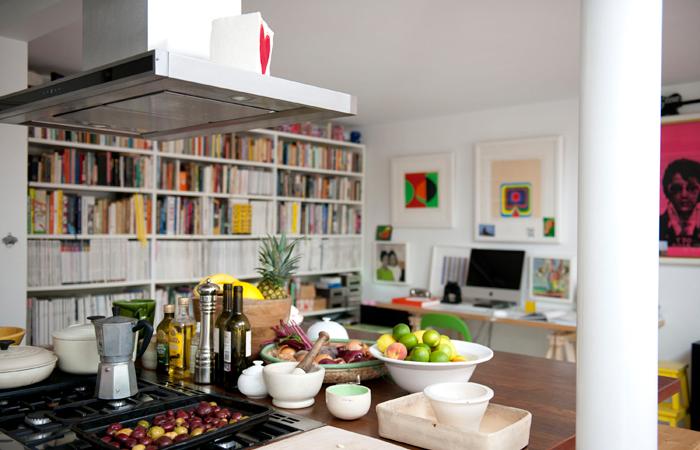 Kitchen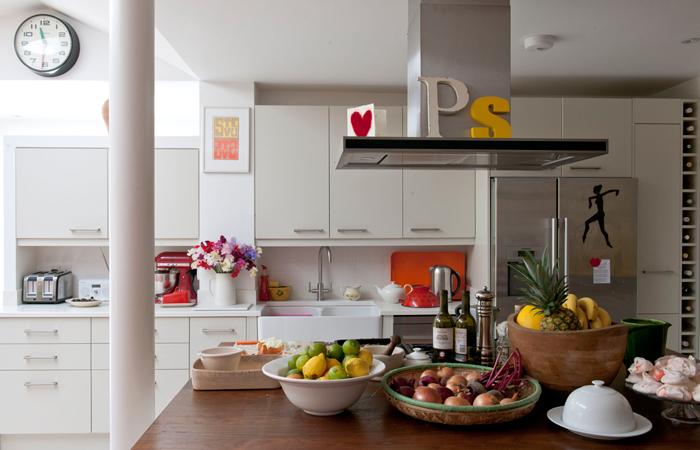 Kitchen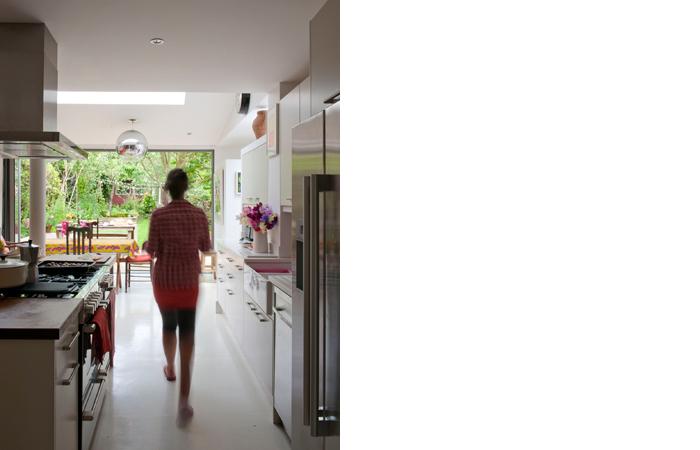 Garden View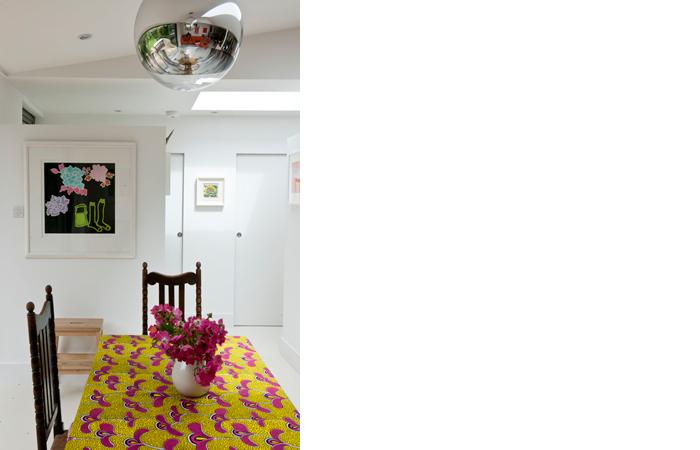 Dining Area
Living Area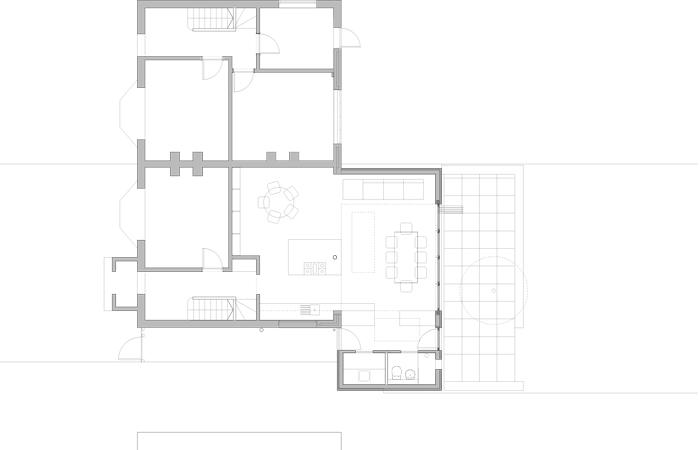 Plan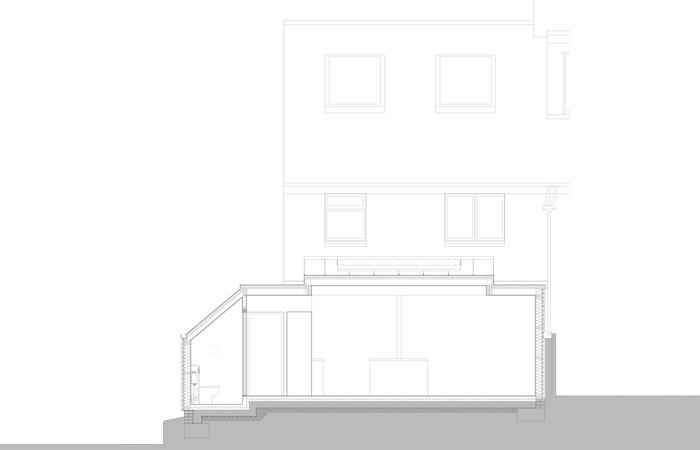 Cross Section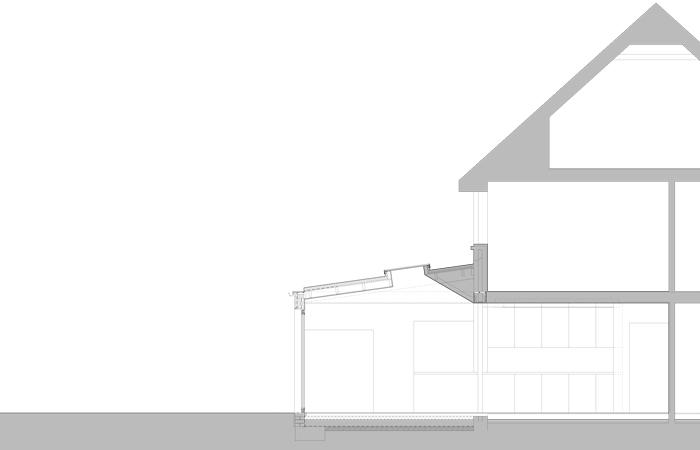 Long Section
Photographs by Jody Stewart, Courtesy of Peta King
The ideal space for family life would bring together garden, food, relaxing and play. Utility spaces would be close to hand but discreet. Volumes would be opened up and structure moved aside. A familiar repertoire, worked on at many Cowie Montgomery projects: this remains their favourite.
Extensions to houses can diminish the light and outlook that is sought. Here, specifically oriented rooflights bring sunlight and skylight into the north facing space. The precision made joinery, white floors and folding doors on to the beautiful garden maximise reflectance and sense of volume.
Cowie Montgomery worked closely with their clients to create a huge flexible space within which the elements for each function were then bespoke tailored and augmented with Gorgeous Things.