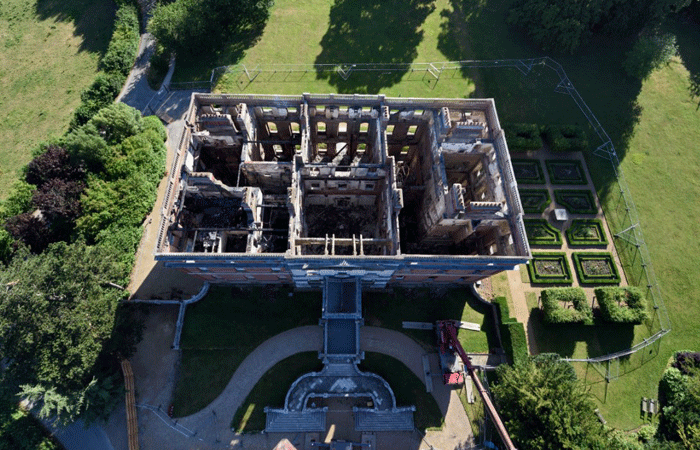 CLANDON PARK NATIONAL TRUST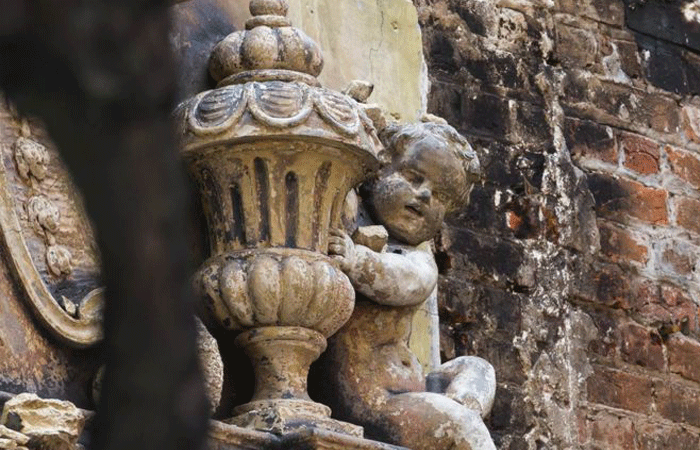 CLANDON PARK DETAIL NATIONAL TRUST
Photographs by John Millar and Chris Lacey
CLANDON PARK INTERNATIONAL COMPETITION
National Trust
Selldorf Architects and Cowie Montgomery Architects were delighted to be shortlisted earlier in 2017 in the National Trust's International Design Competition. The Trust seek an architect-lead team to restore and re-imagine Clandon Park, the Grade I Listed country house of the Earls of Onslow, near Guildford, which was substantially damaged by fire in April 2015.
Our team, which includes Jorge Otero-Pailos, Vogt Landscape, Arup and Martin Ashley Architects, is one of six shortlisted finalists who were invited to submit their design concepts in August for the second stage of the competition. We have been working closely over the spring and summer, with the sustainable conservation of Clandon Park our shared goal.
The Trust seek a thoughtful restoration of key state rooms on the piano nobile along with the creation of new galleries for imaginative programming, that will be in harmony with the historic fabric and unique spirit of the place.
The competition has been organised by Malcolm Reading Consultants and the submissions can be viewed HERE
The chosen team is to be announced in autumn 2017.